Towy Homes offer the following services: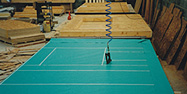 Manufacture
With attention to detail and selection of only the highest quality materials, our in-house manufacturing results in the panels being prepared off-site which invariably results a higher quality build and a serious reduction in the delays commonly associated with traditional building techniques.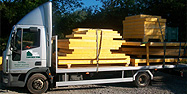 Transportation
The completed panels would be moved from our factory to the site both safely and according to the agreed schedule.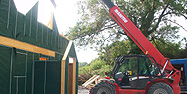 Erection of the Timber Frame building
With all the panels present we would assemble the building on site, on time and in the minimum amount of time. We would also work with other trades, such as scaffolders and brick layers, to ensure efficient project planning.